April 13, 2023
The Broski Bračuki's Creative Expedition in Bolderāja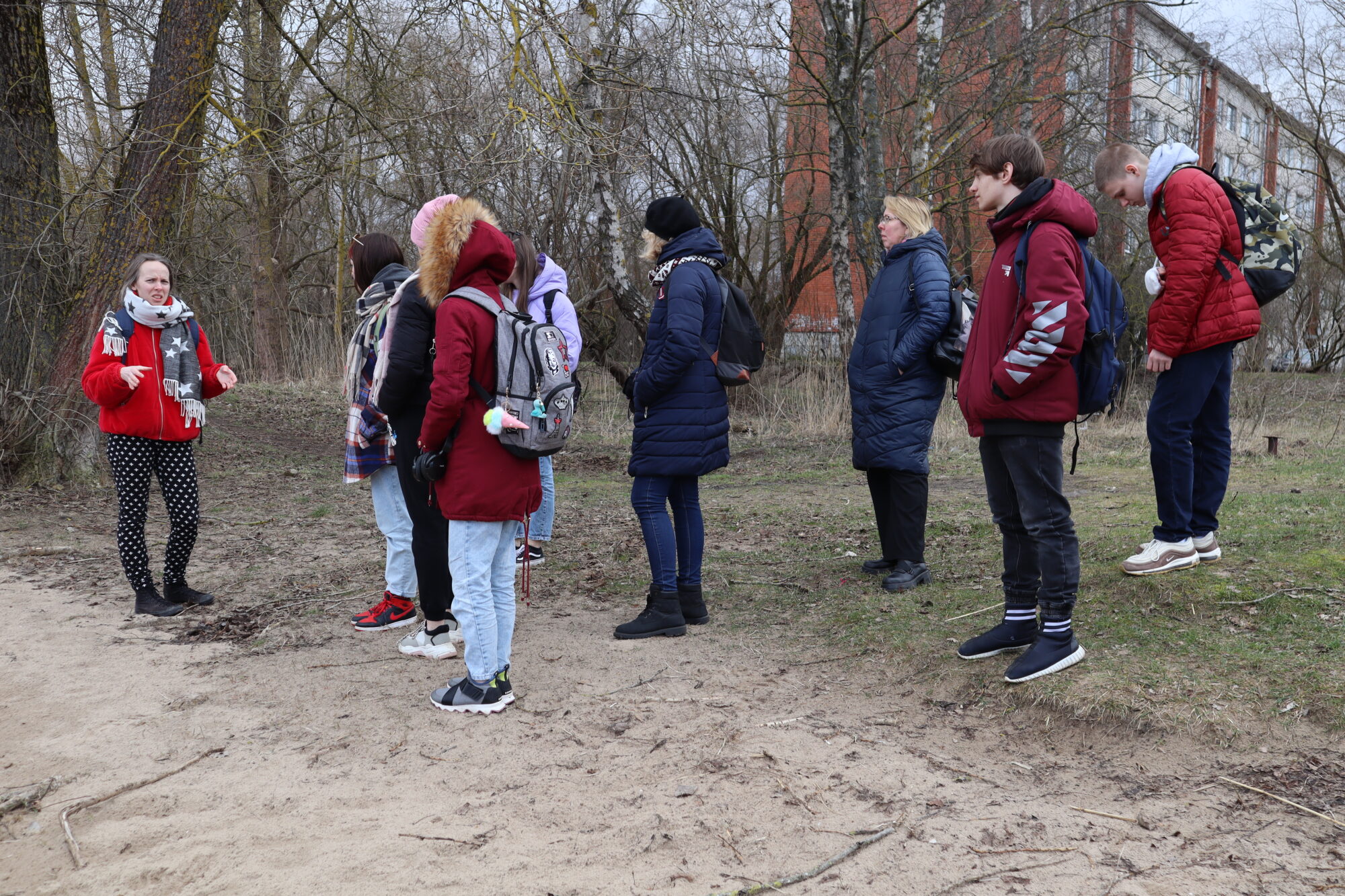 On March 27 the artist Gundega Makita Evelone met the group of Bolderāja New Primary School students she'll be working with on the Bolderāja Hieroglyphs project. As part of it, each student is to create an art installation. Before embarking on the expedition through the Bolderāja neighborhood, the students had to choose a place that's special to them and tell Gundega about it. The expedition route was based on this information.
Before setting off, the artist said that their creative work will be about the inevitable climate change and the inheritance of memories. Egyptian hieroglyphs were chosen as an example of the latter, seeing as they give a certain historical idea about the time they were written in. Similarly, the students are to create art installations that could give an idea of today's values and reality which would be intelligible to someone who stumbles upon these objects in a different time and context.
During the walk, the students took photos of parts of Bolderāja that they would perhaps like to depict graphically or that would provide ideas or inspiration for their work. Seeing as Gundega has been living in the Daugavgrīva neighborhood for some time and knows its locals and history, the walk was accompanied by stories about the ancient wooden buildings and the bridge across Daugava River. The teacher Lolita Maderniece shared her knowledge about the wooden architecture of the Bolderāja Lutheran Church and other structures. The concluding, not-as-formal part of the expedition took place at the Bolderāja quarry. The way to this place was rather unusual as the expedition got sidetracked but they got there eventually thanks to the students' knowledge of the neighborhood. They drank green tea which Gundega had prepared, had some cookies and talked about their time together and their creative process.
Looking back on the experience, some of the students as well as the teacher and the artist said that it was interesting to take shortcuts and small footpaths during the walk and to find something special and characteristic in every place; they said that it was cool to walk as part of the workshop and that they generally had a nice time.
The teacher Lolita Maderniece provided support in keeping the students orderly, while the art mediator Lana Zujeva took photos of the shared workshop activities.