March 2, 2023
Introductory Meetings: Artist Gundega Makita Evelone on Visit at Bolderāja New Primary School in Rīga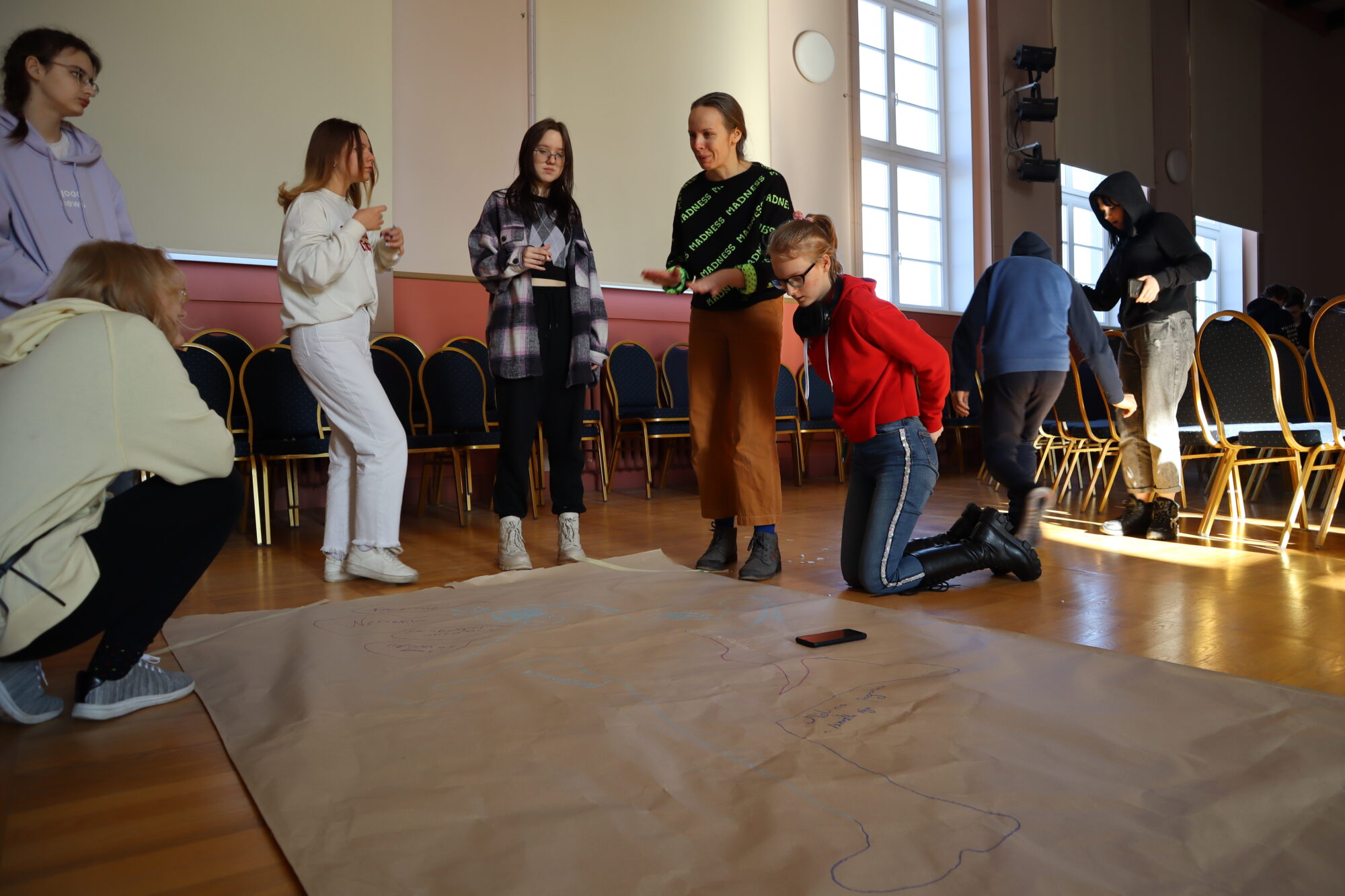 On February 27 this year, the artist Gundega Makita Evelone visited the Bolderāja New Primary School in Rīga to lead an introductory workshop with students from grades 7 and 8. At the outset, the artist presented her art portfolio and highlighted the role it plays in an artist's professional life. As Gundega is an interdisciplinary artist, the students could become acquainted with different kinds of art and build upon what they know about contemporary art. They learned that the artist is working as a scenographer, curator and art critic, and this expands one's understanding about the daily life of an artist.
In the second half of the meeting, the students were assigned a creative task the artist had prepared for them. Its goal was to come to an agreement, in small groups, about what is the most pressing problem of the moment and to depict it with the use of silhouettes and elements from comic books. The students coming from Ukraine were able to communicate in one of the languages they speak. At the end of the workshop, one of the students made use of the opportunity and approached Gundega, showing the artist some photos of their artwork.
Teacher Lolita Maderniece provided support in managing the class during the meeting, while art mediator Lana Zujeva took photos of the class' shared activities.