April 26, 2023
5th visit of artist Andas Lace to Antūži Special Boarding School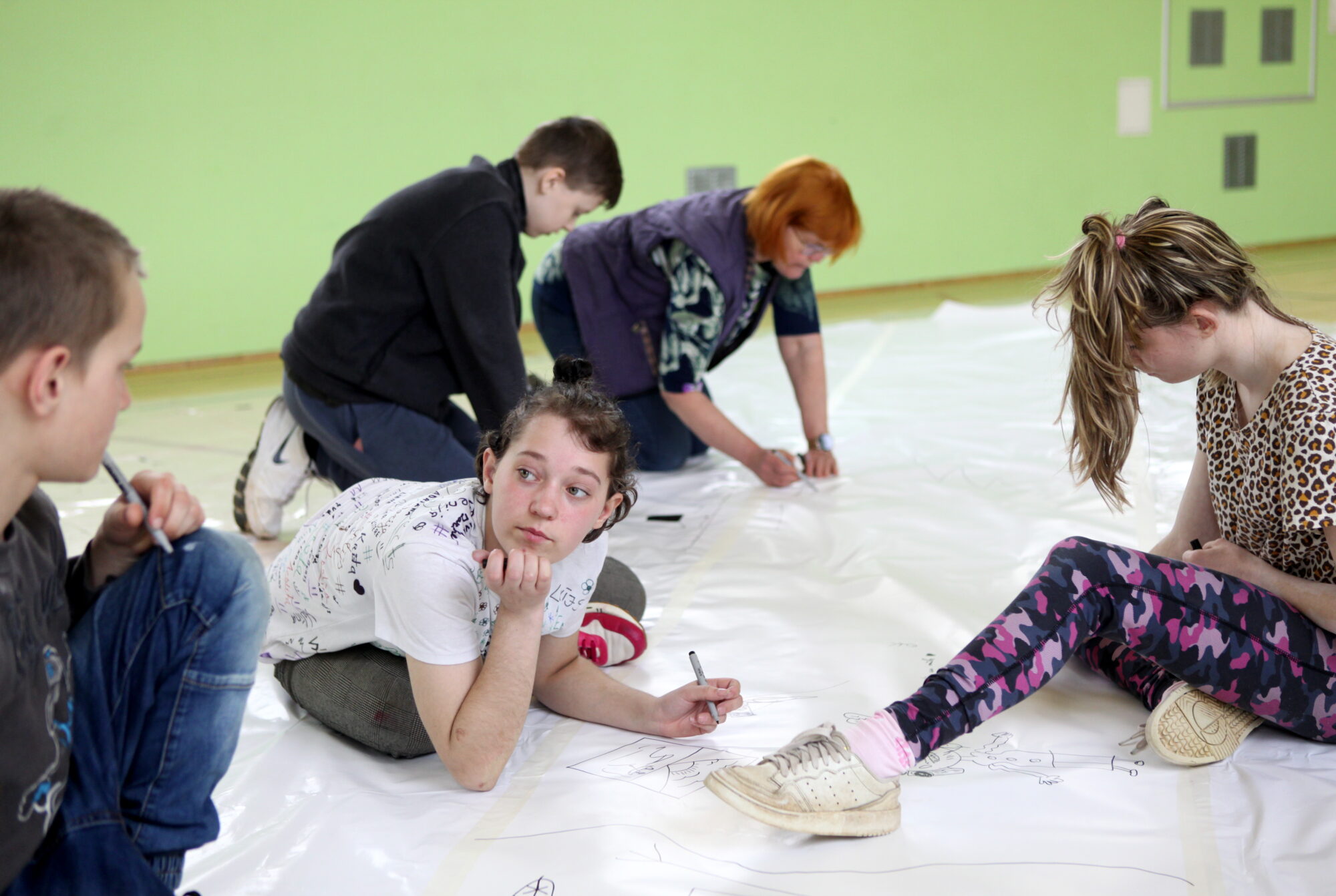 Our residential schools are already halfway there! The 5th visit of artist Andas Lāce to the Antūži Special Boarding School has just ended, captured by photographer Lita Millere.
In her classes, artist Anda Lāce also makes a point of talking to young people. This time, the theme of the lesson was about the changes and transitions we experience in our lifetime. Young people often find that too much emphasis is placed on who they are to become in the future, while less value is placed on the stage of life spent on the way to adulthood. However, change is important not because it draws a line between "before" and "after", but because it reminds us of the potential that already exists within each of us. During a conversation with pupils from Antuzi Primary School, a caterpillar was chosen as a symbol of change, as a caterpillar can metamorphose from a pupa into a butterfly, an insect or a fish. Thus, using the symbolic meaning of the caterpillar, the artist introduced the pupils to performance art in a practical way, this time focusing on the concepts of "symbol" and "ritual". Rather than celebrating only the future shape of the caterpillar, the artist and the young people drew the body of the caterpillar and filled it with the good thoughts of each pupil, which each one appreciates in themselves and in the world they live in today. Similarly, we can think of the human journey from childhood to adulthood without separating them as two separate ones, can't we?
A very large and round caterpillar was made out of paper, on the body of which the pupils drew and wrote things they value today. The head part of the caterpillar was reserved for hopes for the future – for thinking about what it would take to make ourselves and the world a better place. Finally, students used long-handled paintbrushes to paint the caterpillar a sunny yellow!
The trip of the artist Andas Lāce to Antūži was accompanied by the photographer Lita Millere, the education programme manager Māra Žeikare and the mediator Aija Putniņa. Many thanks to the school staff and especially to the teacher Marita for her support during the lessons!
🐛🐛🐛