June 2, 2023
Contemporary art workshops for children and young people in Valmiera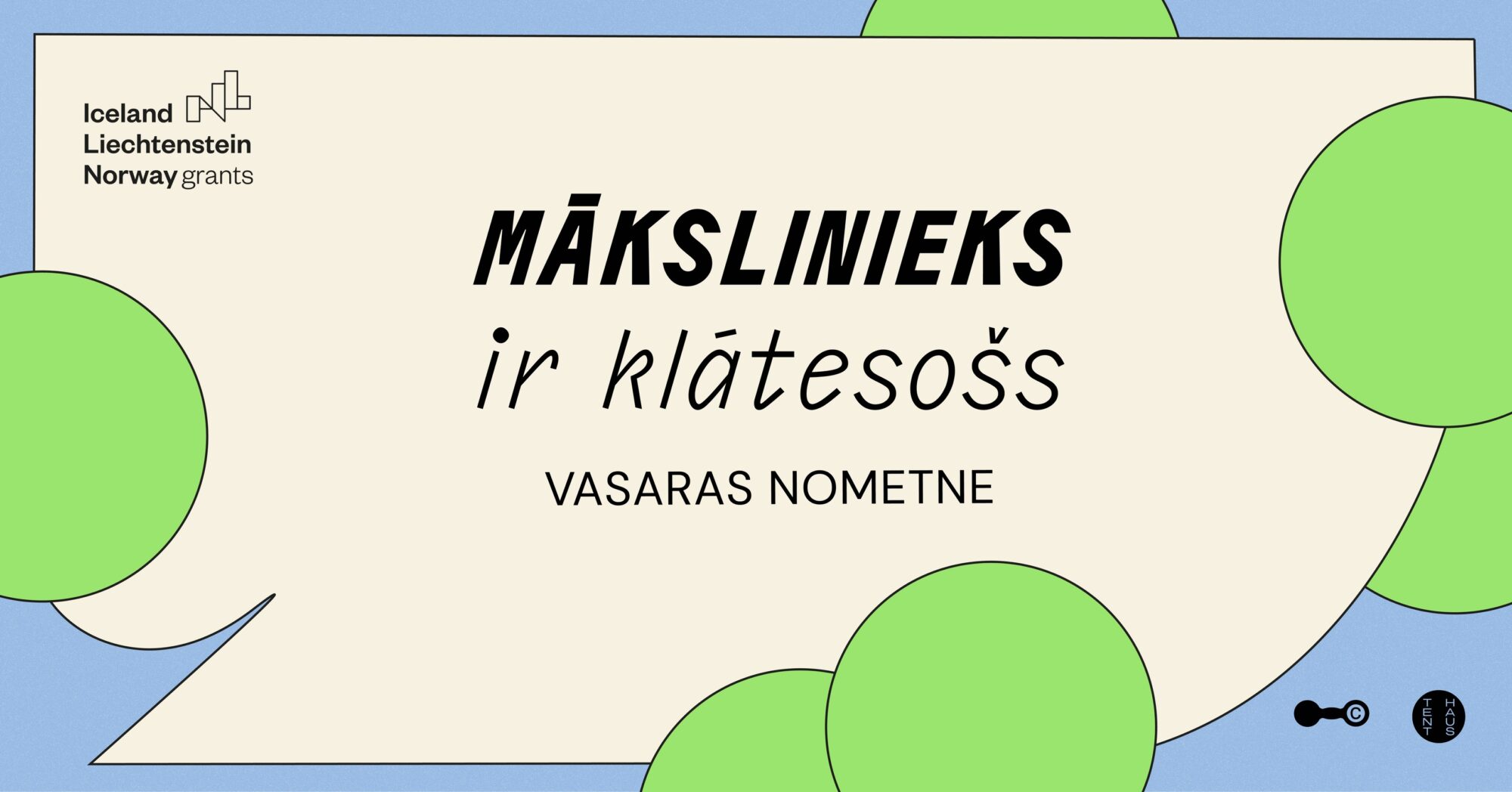 From 14 to 18 August Valmiera will host creative workshops for children and young people (6-18 years) organised by the Latvian Centre for Contemporary Art (LCCA). The international project The Artist is Present will offer the opportunity to work together with artists from Latvia and Norway, creating artworks on various topics of current interest in society.
All children and young people are welcome to participate in the activities and to explore with the artists the different forms of contemporary art (installation, painting, dance and movement, sound and poetry, photography, and many more). "Together with young people, we will think about the role of the artist in promoting environmental awareness in society today and what solutions contemporary art can offer to the climate crisis," says Māra Žeikare. The free workshops will take place in the Valmiera Concert Hall, city parks and the Vinda Youth Centre. The summer camp and creative workshops are organised in close cooperation with the Valmiera Municipality, the Mellene association and the Latvian Fund for Nature's project Game On: Let's not let climate change win!
The workshops will be open to children aged 6-18 and do not require prior knowledge of art. They will be held in Latvian and English. A detailed programme of the workshops will be announced in early July, so please follow the project updates on the website www.artistispresent.lv and LCCA and the project's social media accounts on Facebook and Instagram.